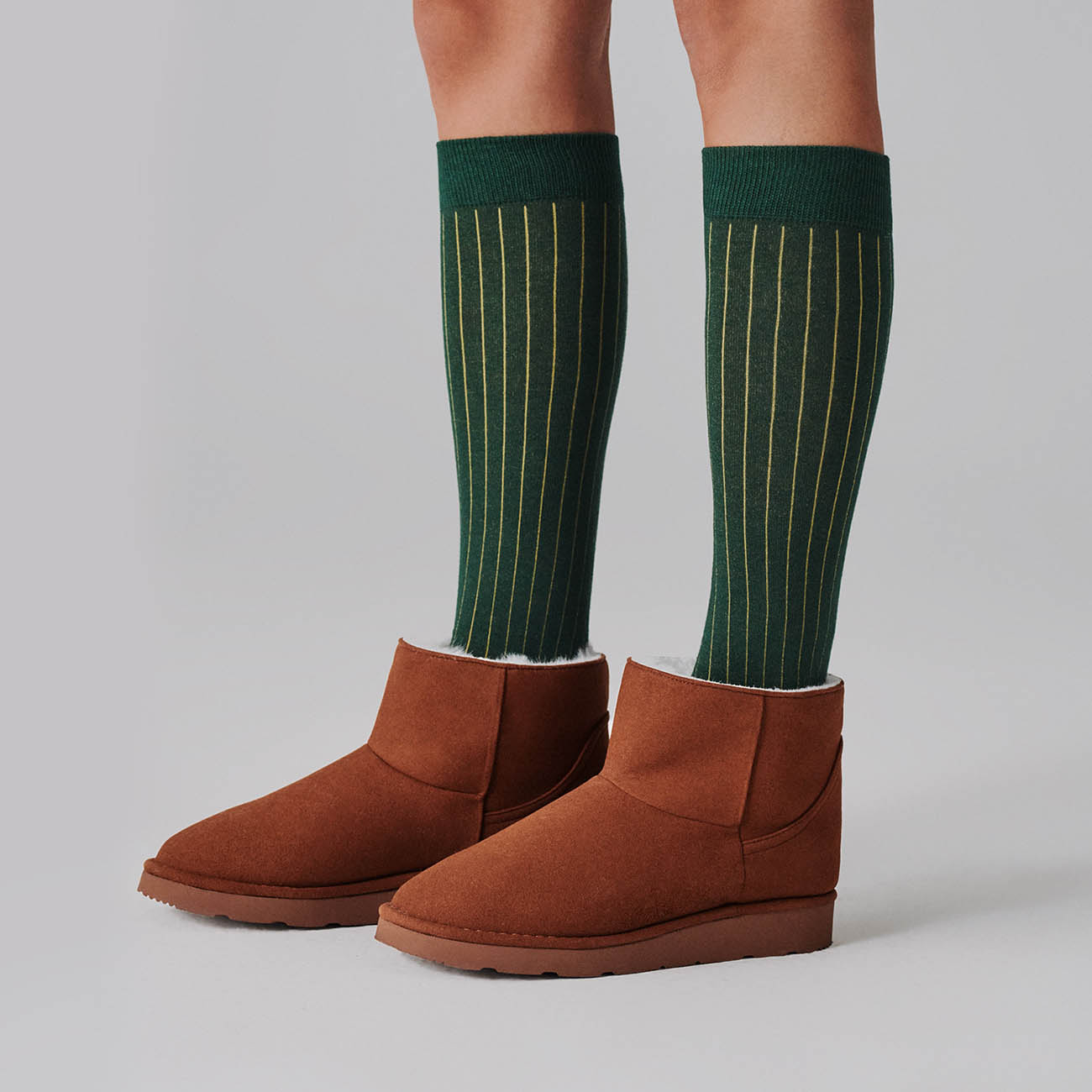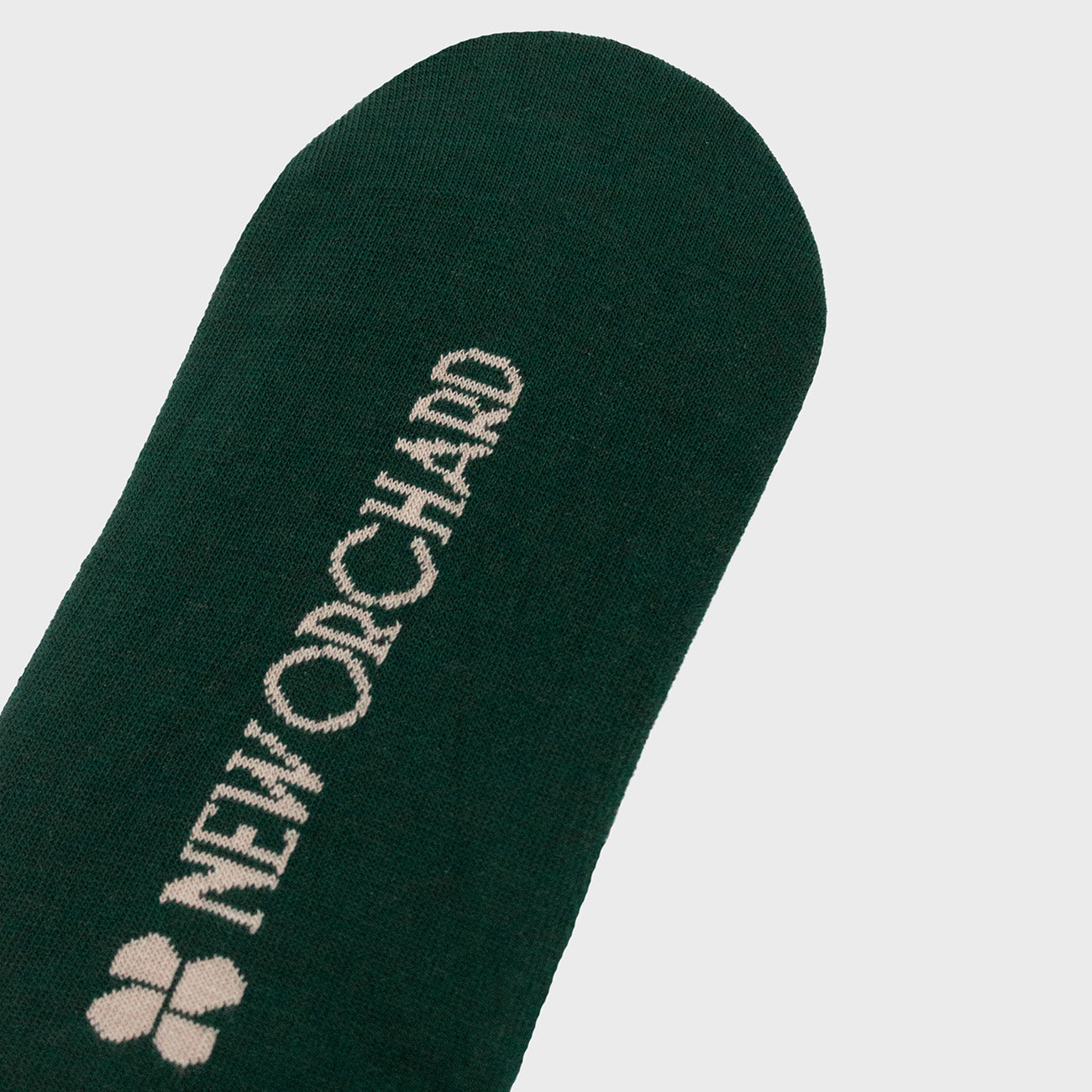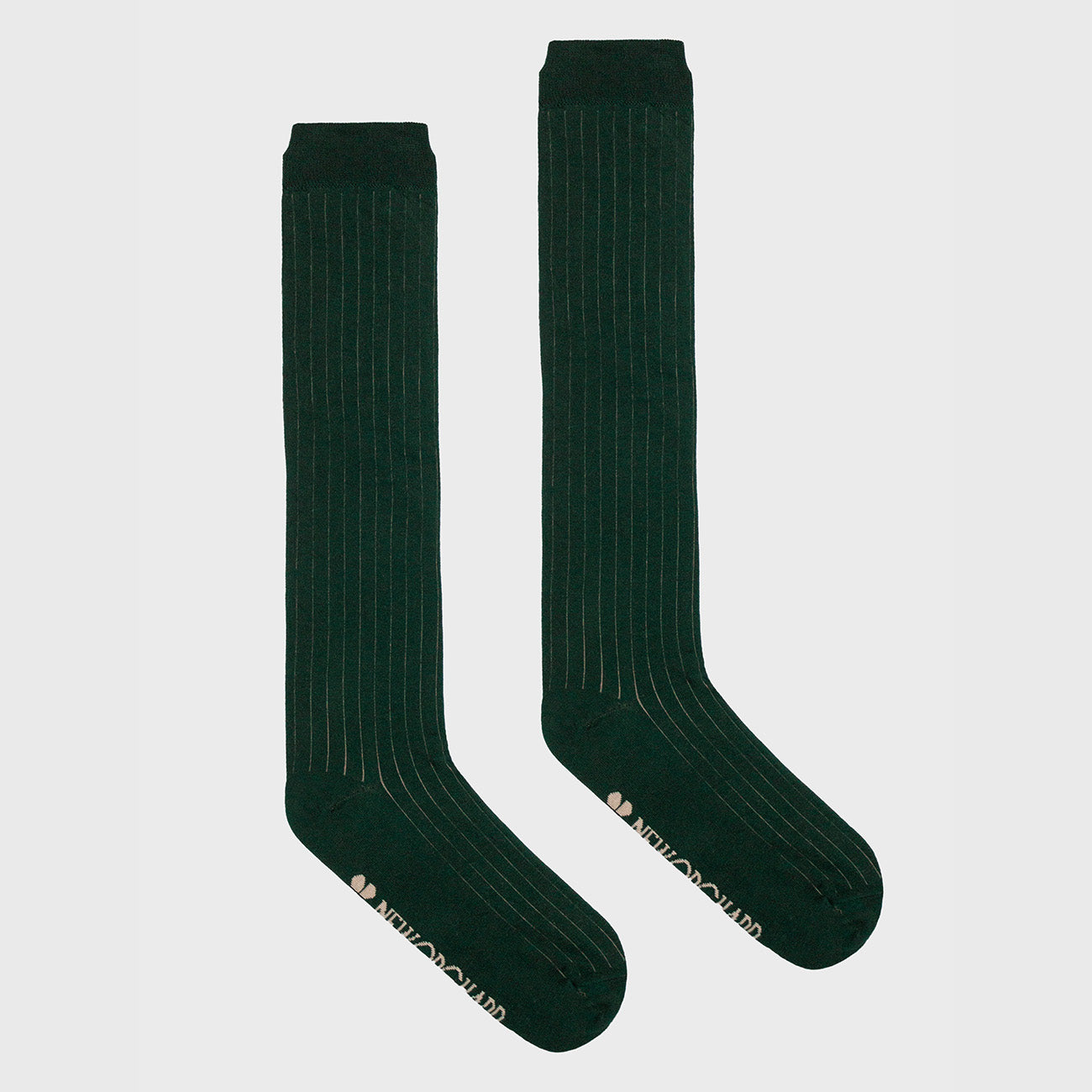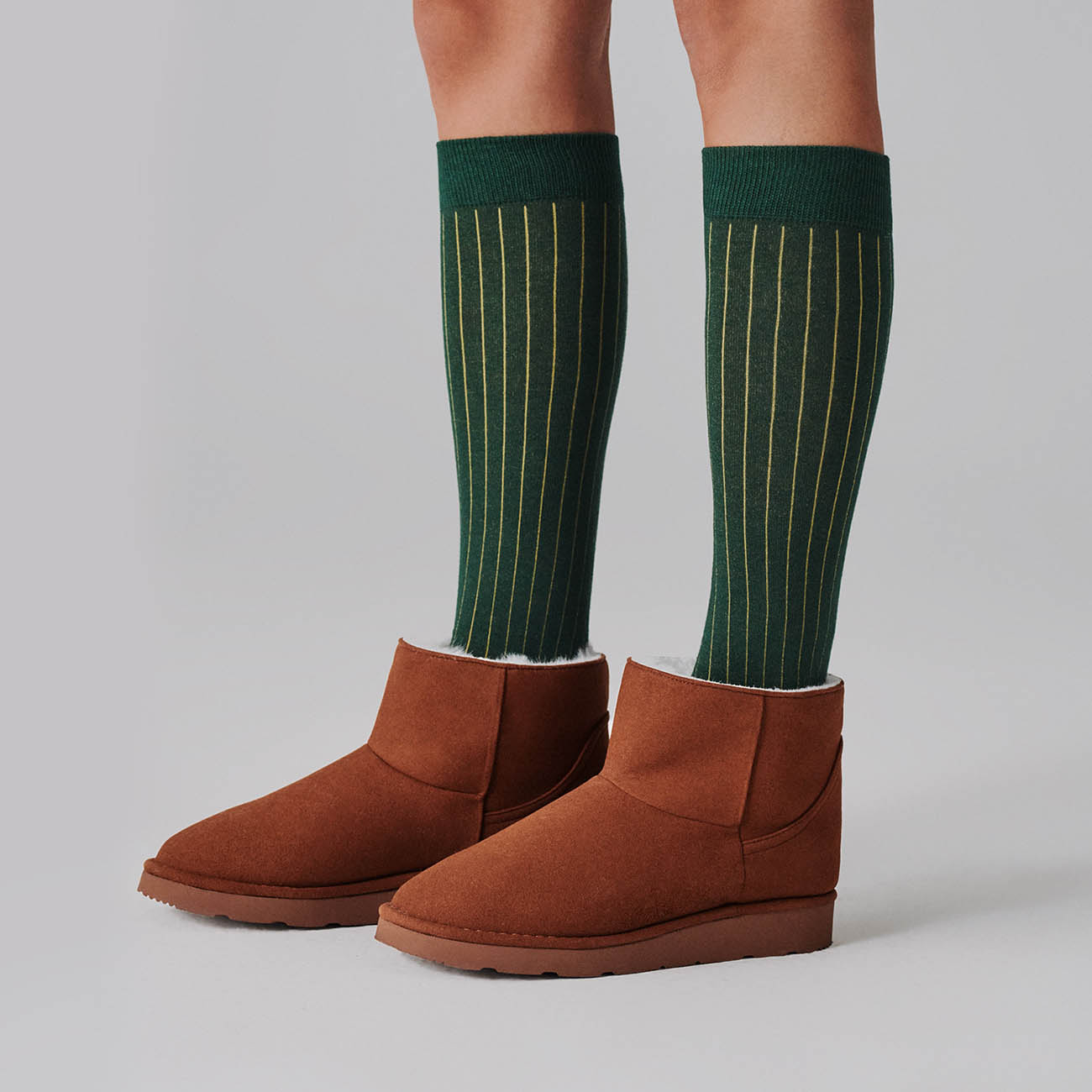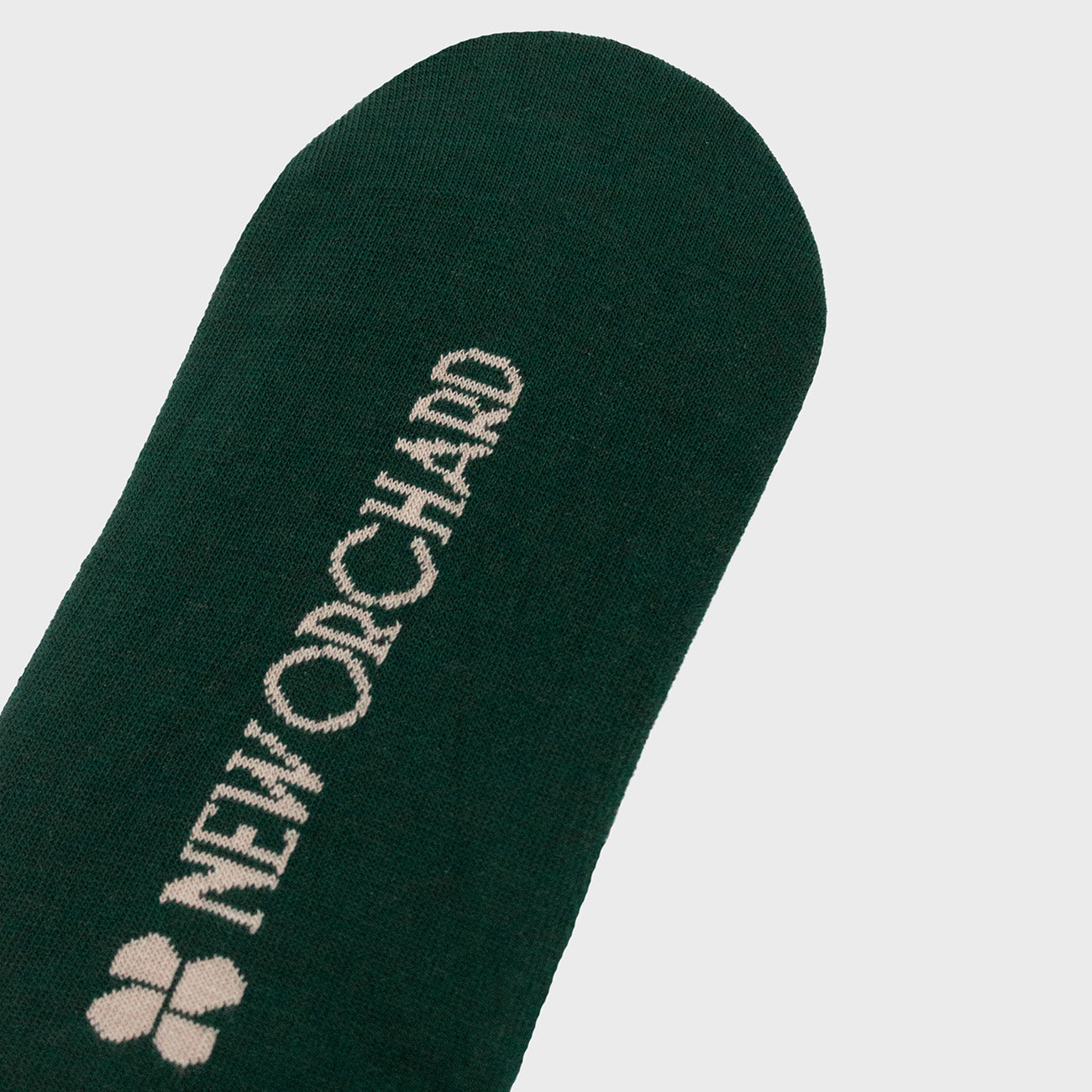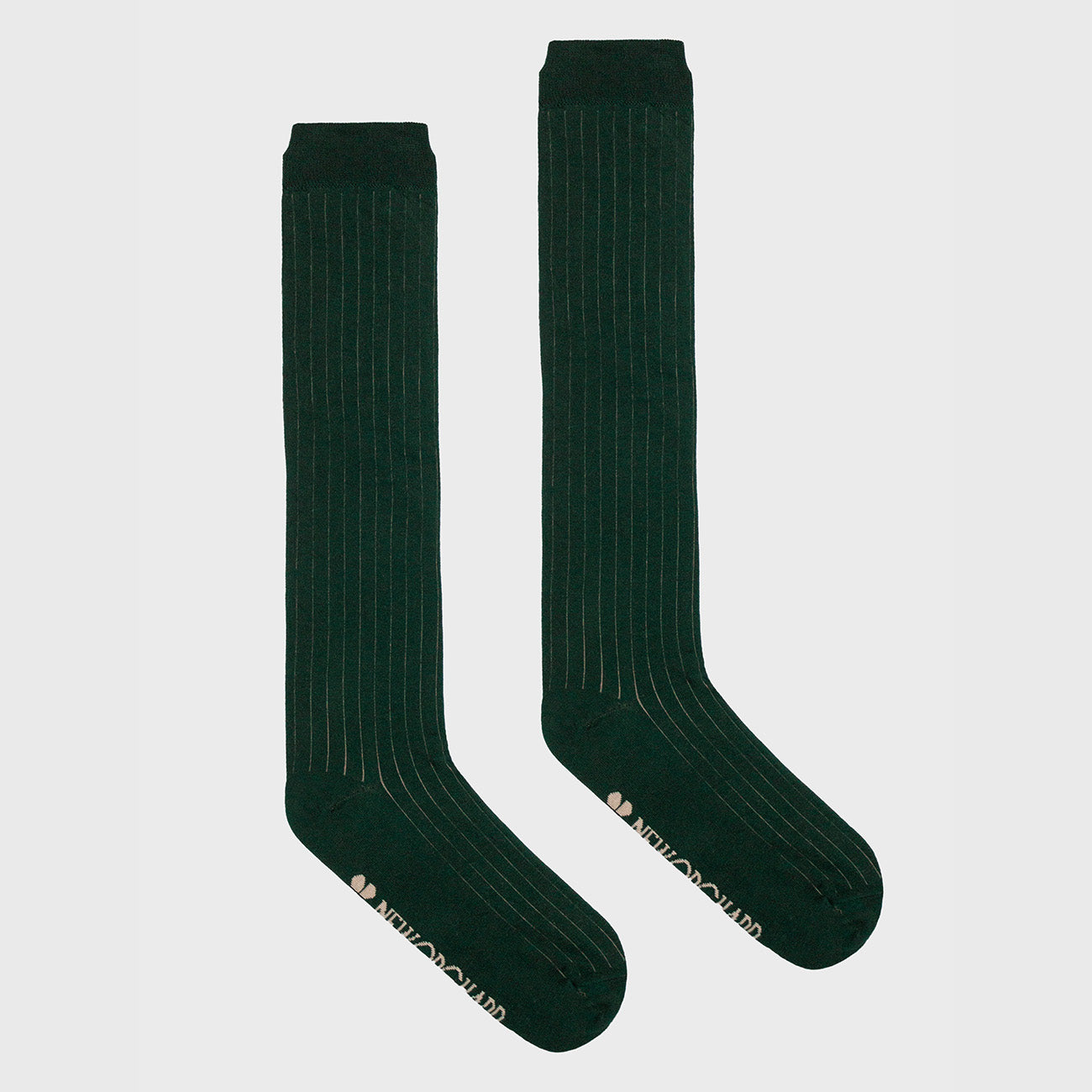 Knee-high Vegan Socks
Long, elegant socks for when you need to really show off those calves popping out from under your suit trousers. Or when you feel like being chic while breaking all the rules of fashion (except our golden rule, of course: keeping our animal friends out of it).
Details
Composition:
80% combed cotton, 15% polyamide, 5% elastane


Washing instructions:
New Orchard knee socks can be safely washed in the washing machine at a maximum temperature of 40°C. Bear in mind that since they're mostly made of cotton, they may shrink a little after the first wash. But don't worry - when you put them back on, the socks should reach back below the knee. We strongly advise that you not bleach, tumble dry, iron, or dry clean your socks (who dry cleans socks, anyway?).


Origin:
These New Orchard accessories are made entirely in Poland. They are also free of any animal-derived materials, so 100% vegan.


Shipping

You can choose from 3 shipping options, all environmentally conscious:


Free delivery:
All orders over 300 CHF include free worldwide shipping, that takes 7-10 working days.


Standard delivery:
All orders below 300 CHF are shipped with the trusted partners, that takes 7-10 working days.


Eco delivery:
Willing to wait a bit longer? We offer free worldwide shipping on any order, shipped using carbon-neutral transportation. It takes 14-30 days.